Container Homes? Turn to Dimensions Construction Services
While "well-traveled" is a word that's easily associated with a used car on a dealership lot, it is most definitely not typically connected with a future home. Dimensions Construction Services, the family-owned company serving customers in the counties of Oakland, Wayne and Macomb and beyond is rewriting the rules about home construction by presenting area clients with a relatively new concept to the United States: Container homes.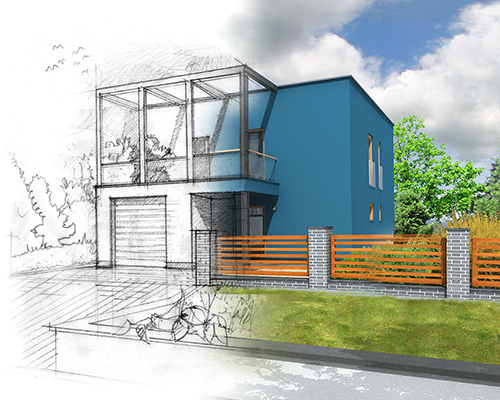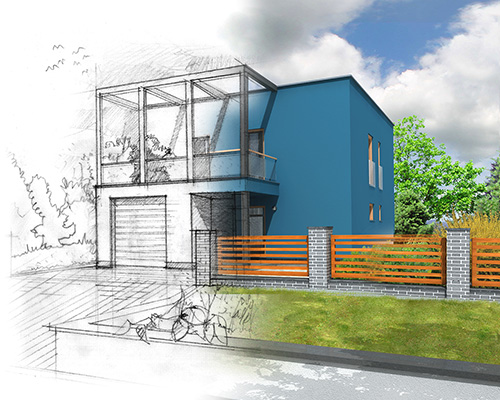 As the name implies, container homes consist of one or more shipping containers of various sizes (the same containers stacked high on cargo ships traveling the oceans of the world) joined together to the prospective home owner's specifications, and then modified to incorporate windows, door wells and all the other accommodations that transform a steel box into a residence. A majority of the shipping containers used regionally arrive from Canada, taking advantage of current U.S. customer-friendly exchange rates. The end result is surprisingly affordable container homes that become even more appealing.
"Shipping container homes have been used in Europe and other parts of the world for years, and there's growing awareness in the U.S. about the viability and appeal of these containers as construction material for new residences," said DCS owner and environmental advocate Patti. "Repurposing shipping containers into new homes when there's no further use in their current form is a great way to recycle that benefits the world. Even better? There are no trees used to build a new home, which benefits everyone on our planet."
Unlike traditional home construction that's measured in months, container homes can be constructed very quickly. In Patti's words: "Unless you're appearing in a home makeover show, you're looking at months to get a home up and ready to be lived in. With a container home, "move-in" ready status can come in possibly as soon as a month, while a traditional home may require multiple months."
Container homes can be fully modified and customized, typically looking in the end entirely unlike the base construction material, steel boxes. Perhaps an owner wants to keep an industrial appearance? Maybe there's a desire for a completely modern three-story home? The features that make a stick-built home so customized can appear in a container home, too. Joined together with cut-outs, it's a simple process to create living space with windows and added rooms as the owner sees fit. Open and closed floor plans are available, as desired.
From the outside, a container home can blend seamlessly into a neighborhood. It's possible to add siding or paint, while the sky is the limit when it comes to preferred roofing materials. Conversely, owners opting for a minimalist approach have been known to choose a terraced roof for entertaining guests, or adding solar panels and skylights in recognition of the environmentally friendly aspects of container home ownership.
The homes can be placed on concrete slabs or over basements. Traditional plumbing and electrical service is an option, although customers attracted to the reduced environmental footprint of container homes have been known to utilize rain water harvesting systems and solar panels.
"At the end of the day, I'm continually surprised at the affordability, beauty and sustainability container homes offer," said Patti. "These homes are the coming thing," and we're thrilled to be ahead of the curve."
See what Dimensions Construction Services can do for you