The Dimensions Construction Services best-kept secret: Cabinets
Based in Royal Oak, Michigan, Dimensions Construction Services (DCS) has quickly earned a reputation as a reliable go-to source for residents throughout I looking for home improvement projects of every size and shape. Company owners Patti and Vince value honest interaction most with their customers, and that approach has been proven: their customers come not from advertising, but from word of mouth by other satisfied customers. Perhaps that's why Patti frequently offers one word of advice when it comes to meeting with customers looking to enhance their home's appeal: Paint. It's an unusual business approach. How many home enhancement companies are willing to share a do-it-yourself secret that means less work for a company, but definitely helps the customer? Then again, DCS is an unusual company, placing the customer's interests first.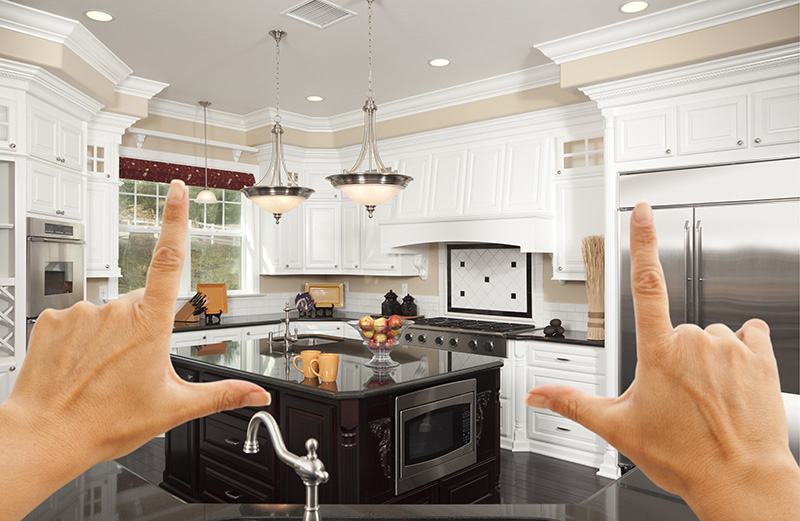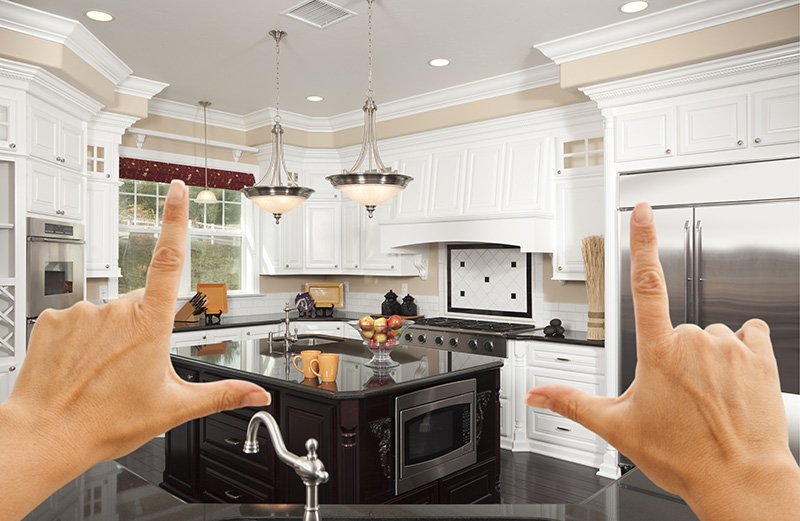 "We frequently encounter customers seeking to improve the look of their home, perhaps as they prepare for a real estate listing. When it's simply a matter of making the home more marketable and not adding storage space, I'm never afraid to suggest a new paint job on the cabinets. When the cabinets are in good nick, a lick of paint can make a place like new," said Patti, laughing as occasional Irish phrases – like "nick" — reflecting her heritage surface in daily conversation.
That's not the only way to revive gently used, time-worn cabinet surfaces. Beyond repainting, there's always the opportunity to resurface cabinets, while also adding new handles and knobs.
"While we're more than happy to take on any job, we're never reluctant to suggest tips for projects that fall under the 'do-it-yourself' category," in the interest of saving our customers money. Of course, there are some things that are simply too tough or time-consuming to tackle on your own, and that's when we really get a chance to shine," she added.
The Dimensions Construction Services team comes prepared to improve any home by installing requested cabinets throughout the home. Kitchen cabinets are a frequently requested home improvement project, but certainly not the only options for improving storage space. After all, the kitchen isn't the only sanctuary in any home running the risk of being overwhelmed by the dreaded "stuff" that manages to fill every corner of a residence.
"A common concern from almost all of our customers is a simple lack of storage space in their home. We can help by installing additional cabinet space and shelving space in bathrooms and basements, increasing closet space and even renovating bedrooms to create walk-in closets, and generally helping our customers better-utilize existing floor space with minor interior work," said Patti. "There are infinite options for increasing home storage space. The hardest part of the entire process is simply deciding which style is right for you."
Patti speaks from first-hand experience. Not so long ago, a then-single Patti was living in a very small apartment offering room for a stove, refrigerator and a tiny countertop that left no room for storage. Her boyfriend – and future husband – Vince generously offered to provide the cabinet installation – staging a dramatic kitchen makeover. She became an immediate cabinet enthusiast that's reflected in her business today. "Cabinets can make any home feel like an entirely new place."
See what Dimensions Construction Services can do for you